Infographics aren't just a fad anymore. Thousands of marketers are using them or at least aware of their lasting storytelling power. Your first instinct may be to bring in Infographics as PDFs using Flipbooks, however bringing them in via a Blog Stream leads to a much better user experience. Follow the steps below to successfully add Infographics to your Hub.
Bringing Infographics into your Hub
Step 1: Create a new Blog Stream specifically for your Infographics
Content > + New Stream > Blog > Start from scratch > Add your Blog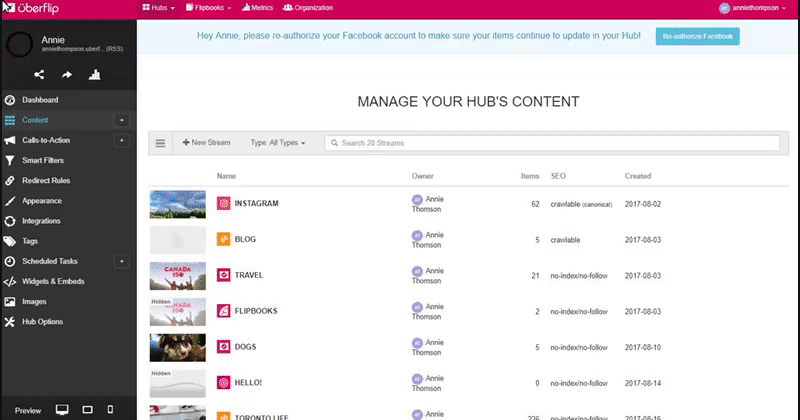 Step 2: Create a new Blog Article (to host your Infographic)
Step 3: Select Add New Article
Step 4: Enter the Title for your Infographic, and select Create
Step 5: Using the Editor, add your Infographic image:
1) Paste your Infographic, or;
2) Select Image in the Editor toolbar and enter your Infographic's URL, or upload a file saved on your computer.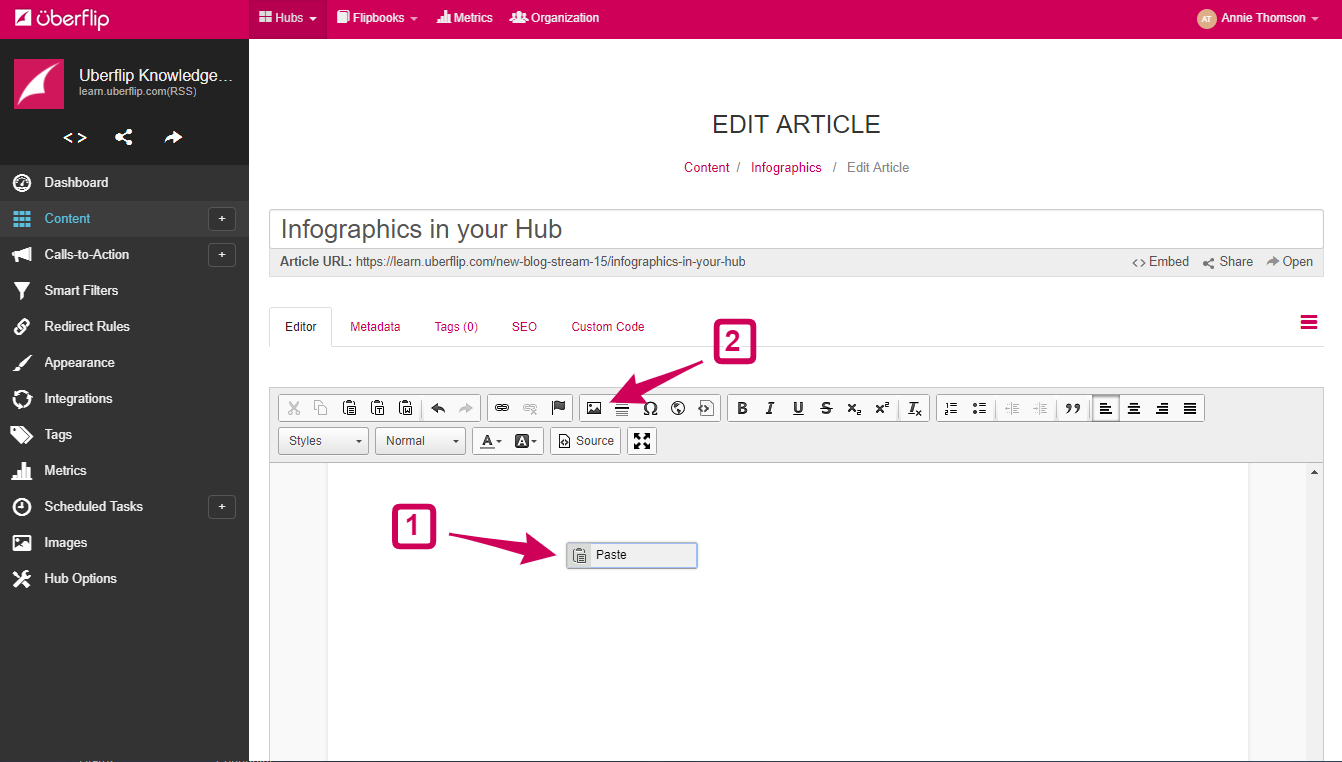 Step 5: Select Publish at the bottom of the Editor
Step 6: Add your Infographic to desired Marketing Streams
Interactive Infographics
If your Infographics are interactive, you can use it's embed code to bring it in to the Hub.
Step 1: While in the Editor, select 'Source'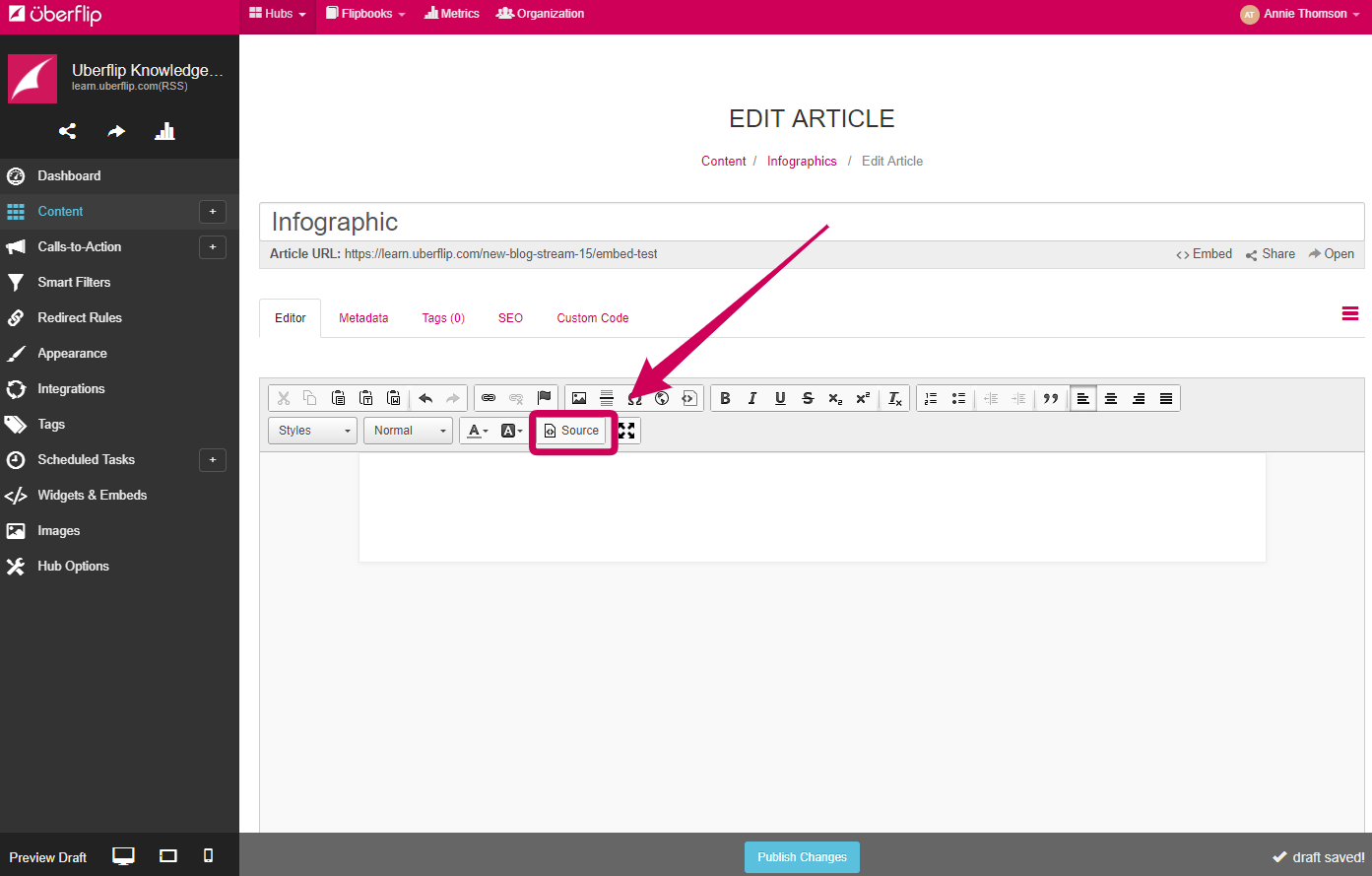 Step 2: Copy and Paste your Infographics Embed Code into the Source field. Select 'Source' again to go back and preview your Infographic in the Editor.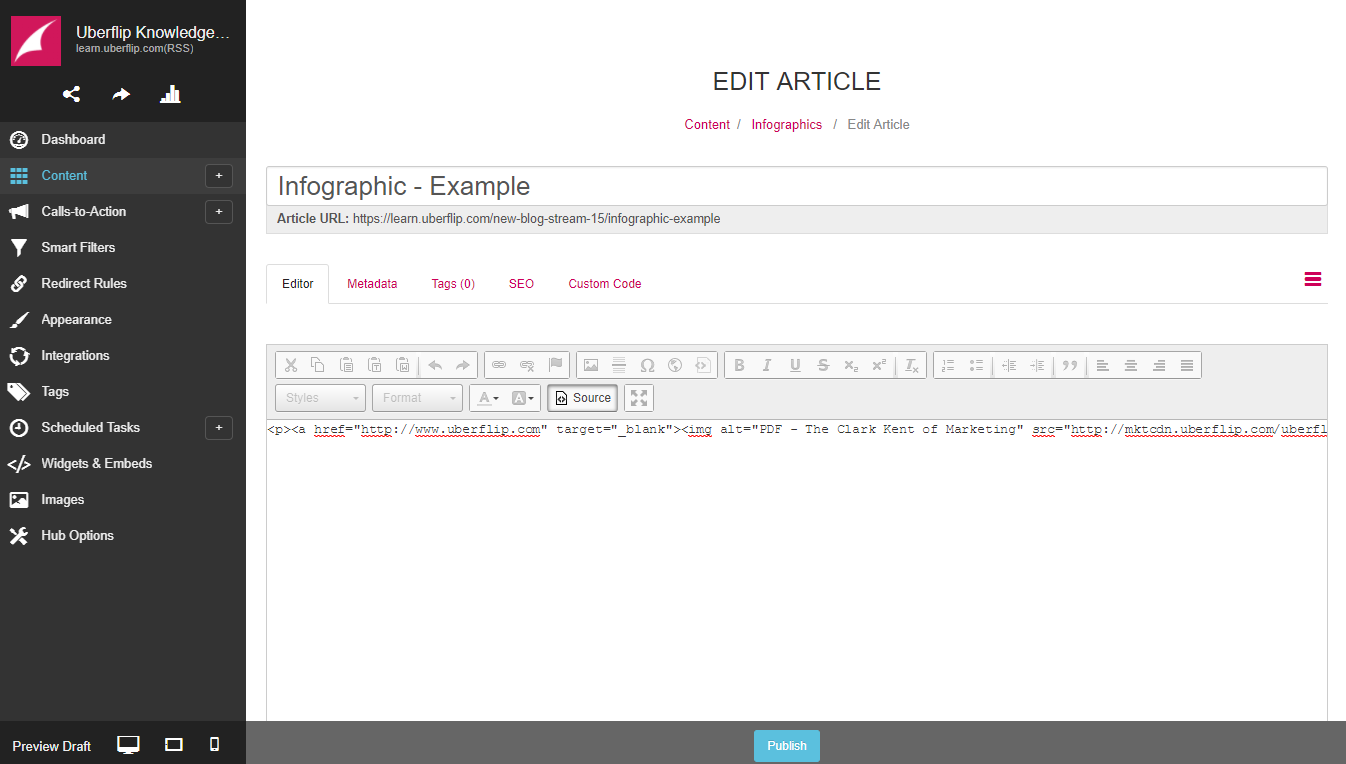 Note: It will appear in the Editor field as an iFrame.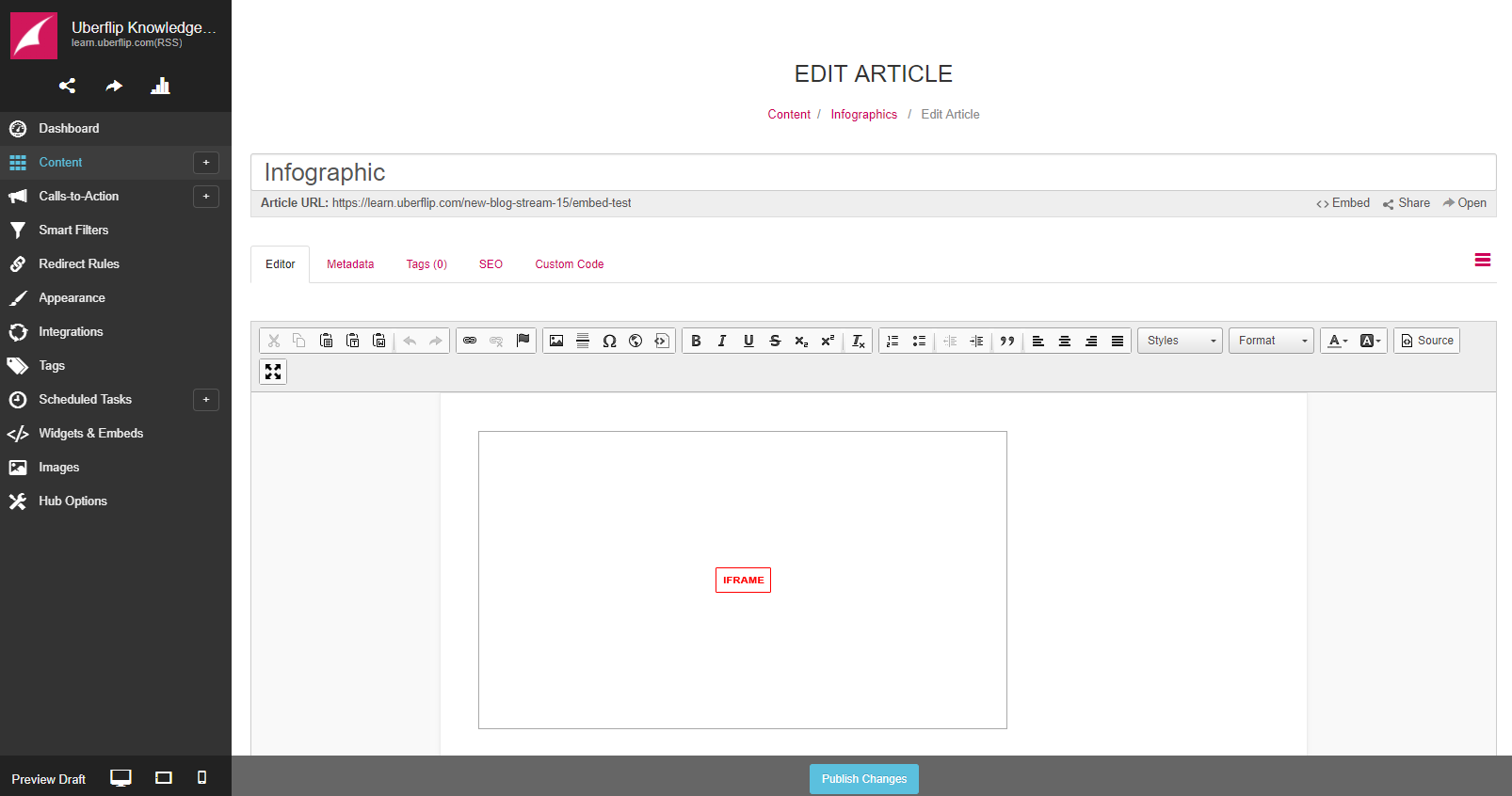 Step 3: Add any supporting text above or beneath the iFrame. Go ahead and 'Publish Changes'!
Questions, comments or concerns? Contact us at 1-888-694-2946!