Step 1 - Log in.
If you want to create a Sales Stream from scratch, log in and look for 'Content' in the Hub menu on the left. Click the 'Sales' button to create a new Stream.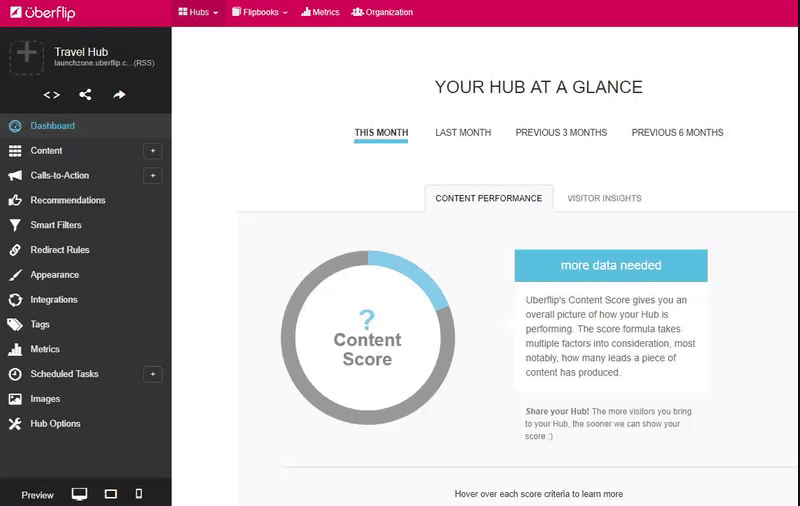 Your menu might not look like this, depending on your account role. If in doubt, contact us (or your Team Lead).
Step 2 - Give it a Name and Description.
The more personal, the better. Use your prospects' name so they know this content is just for them.
Step 3 - Click 'Add Items'.
Once created, a screen opens that shows you the new Sales Stream, with the name and description at the top.
Click
to start adding Items from your Hub.
Step 4 - Pick the Items.
In the pop-up screen that displays, click the circle at the top right of the Items you want inside your Sales Stream. As long as it's published and has a status of 'Show', it's fair game. Click the 'Add' at the bottom.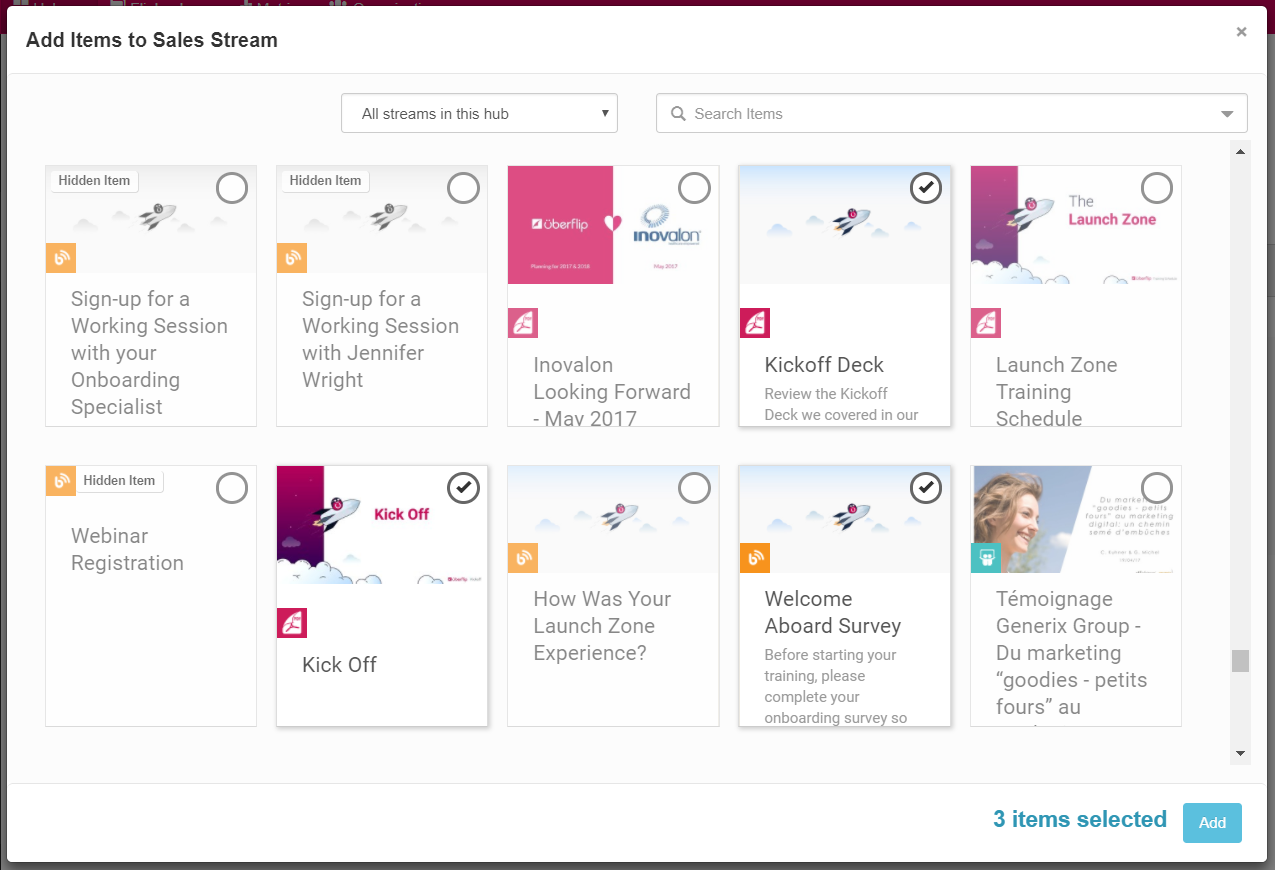 You're Done!
Once finished, your Sales Stream will look something like this:
Step 5 - The Easy Part.
Share. Sales Streams work with the Uberflip Platform Extension, so it's easy to start sending your Sales Stream to your prospects and contacts.