Marketing streams allow you to organize the content in your Hub based on what your ideal audience is looking for.
We do this in our own Hub - content related to specific marketing automation platforms are broken out into specific Marketing Streams, and linked in the menu. This way if a visitor to our Hub uses HubSpot, they can find all the relevant content to that platform in one Stream.
Before creating a Marketing Stream, consider how you want to organize your content. Do you want to segment by buyer persona? A specific vertical? Or sub-industry?
Step 1 - Create the Marketing Stream.
Click the '+' button beside 'Manage Content' in the menu on the right-hand side of your Hub dashboard.
The 'Add A Stream' box will open where you can either filter your options by clicking 'Custom' at the top, or selecting the box with a check mark icon inside: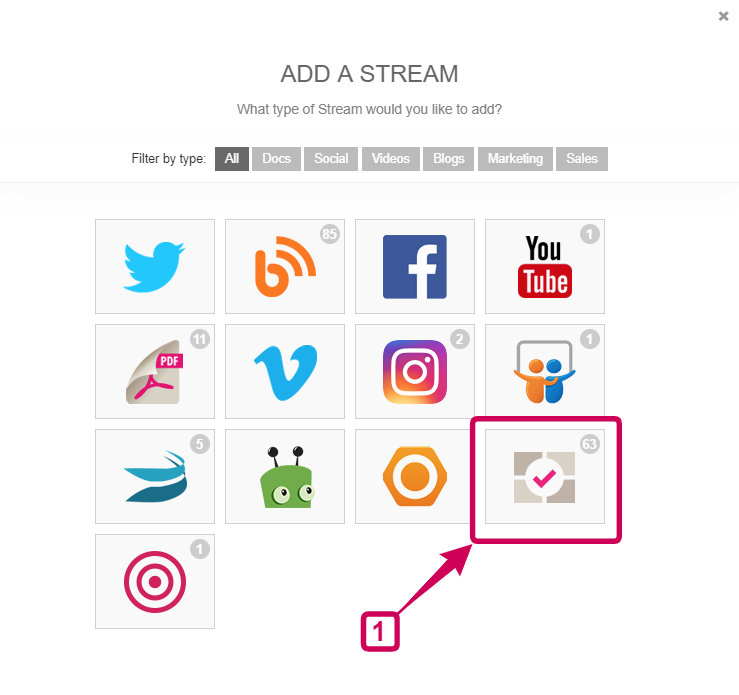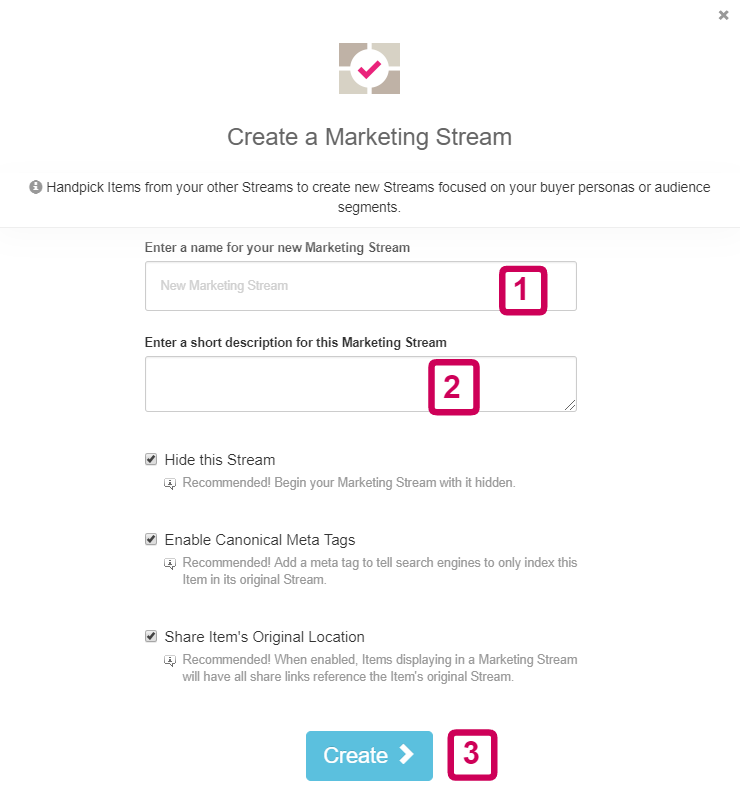 Name your Stream (if you're creating Marketing Streams for specific buyer personas, consider using the industry name that would attract your ideal reader, 'Marketing Pros', for example).
Enter a short Description.
Hit the blue 'Create' button.
Step 2 - Fill your Marketing Stream with appropriate content.
You can select the Items you want in this Marketing Stream using a search, or open a Stream.
Once you find a piece of content you want added to a marketing stream, simply select the Tile, and a check mark will appear in the top right corner. It will be then be added to that Marketing Stream.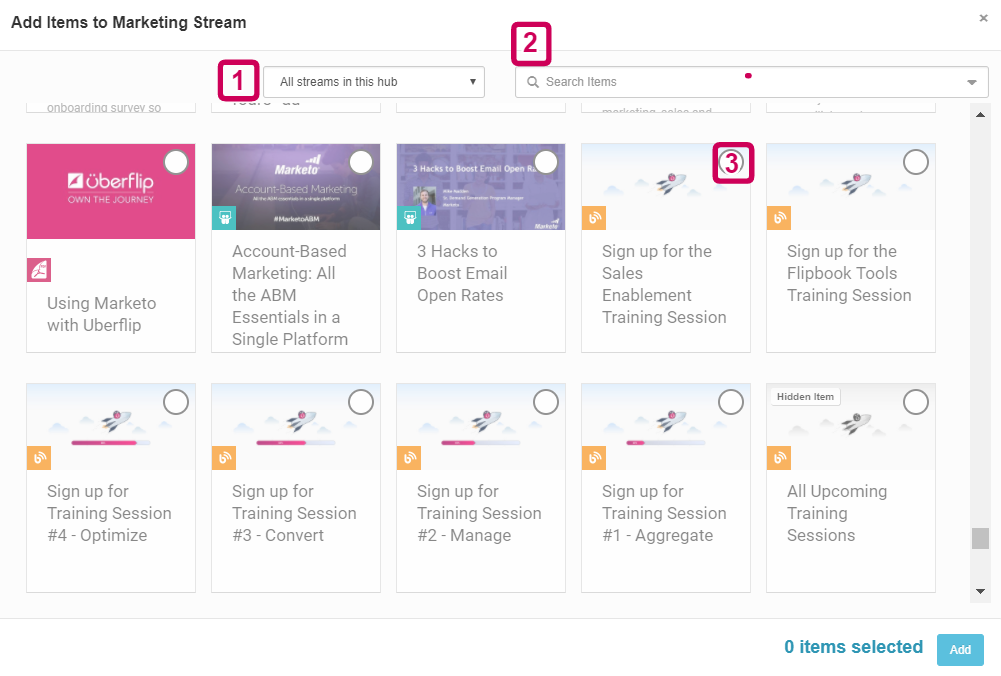 Search by Stream.
Search Bar.
Check Box once selected.
Using Smart Filters
Smart Filters can be configured to automatically add Items to your Marketing Stream when Items are created, edited and / or imported.
Click here for a complete guide on how to use Smart Filters. If you have any questions or run into any problems, contact us.
Step 3 - Start targeting!
This one is easy: with your new Marketing Stream created, start sharing the the link!
Looking for even more ways to create Streams for highly-targeted audiences? Check out Sales Streams!